Ria Group offer Georgian Sheep's export worldwide and is based on a network of 89 small farms, in Tusheti region, Georgia.
Georgian sheep is a medium-fleeced fat- tailed breed of meat and wool sheep. according to date, currently there should be from 600, 000 to 1 million heads of sheep in the country and 80– 85% of them are Tushuri sheep breed. Breeding of over 2 million sheep is available in Georgia in winter period according to experts.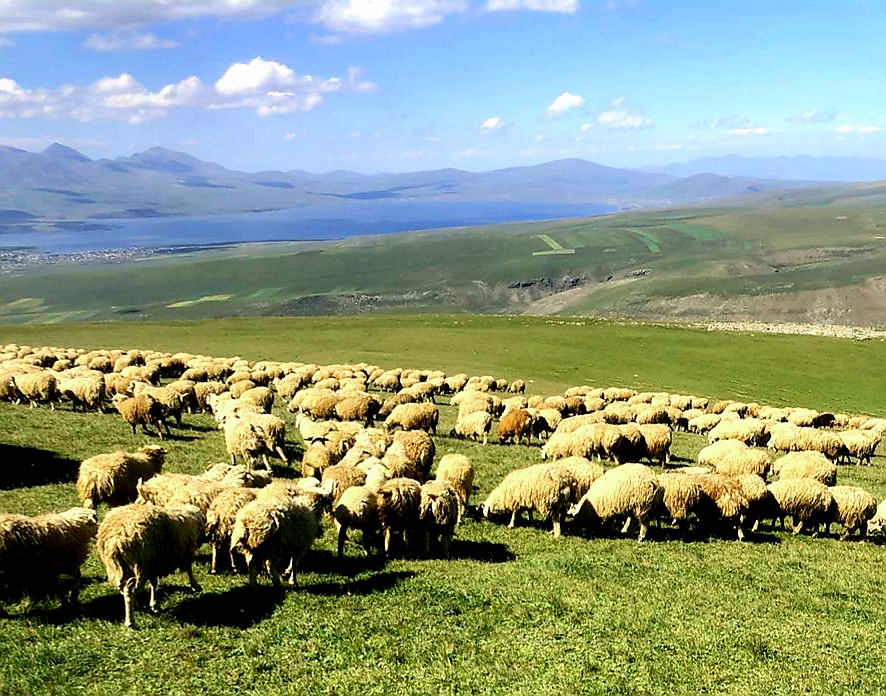 Georgian sheep are sold in the markets of various countries in Asia. Good taste and high adaptability make Georgian sheep popular. Also, Georgian sheep are ecologically clean.
Semi fat-tailed sheep breed has been produced in Eastern Georgian nomadic farming conditions according to longstanding popular selection (XIII –XIV centuries) by cross-breeding of old Georgian breeds with other coarse-wool sheep. Tushuri sheep are compact with a great construction, sustainable to a long distance driving out, they manage to get fed on sparse pastures, they are meaty and wool productivity increases if they eat more. They grows up fast, less
productive, have high quality meat and white, bendable, elastic and shining wool which is used for high quality carpet making.
Live weight of Tushuri sheep is:
Ram – 56-80kg (maximum weight 90kg), breeding ewe – 41-42kg
(maximum 60kg). It is sheared twice per year. Its
shorn is 3-4kg of wool (maximum 5.5kg) per season. Length of wool is 11-17sm (maximum 31sm)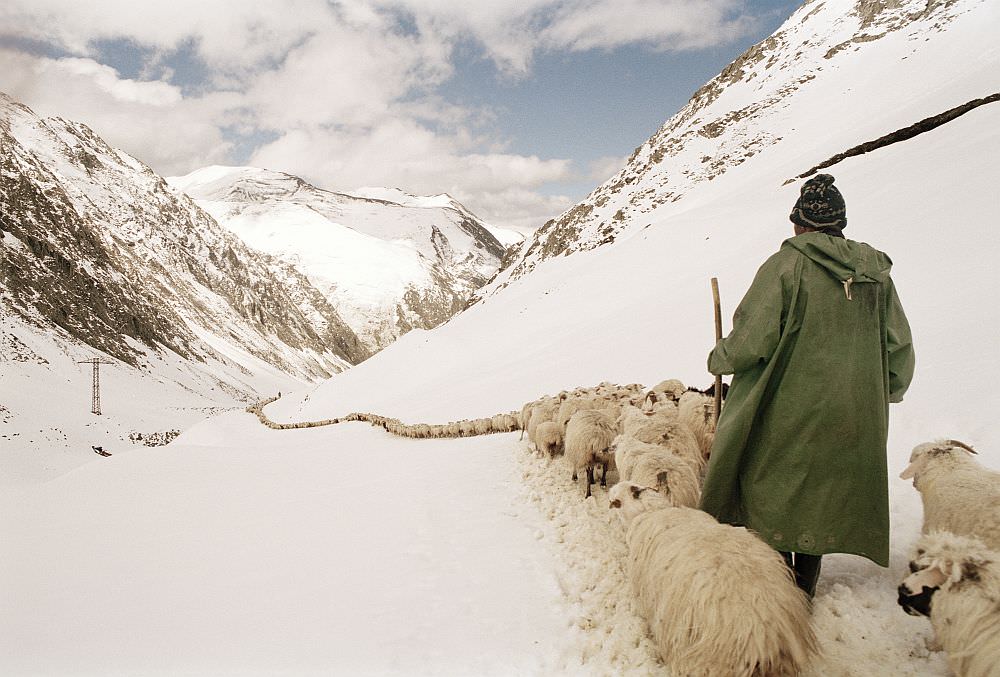 BEST FROM THE MOTHER NATURE
Georgian Sheep is 100% Biological, as we are not giving it extra feeding, only they are eating grass during there lifetime;
9 month in a year they are growing in high Caucasus mountains, in Tusheti and eating unique grass growing only Caucasus Alpine zone;
Due to this factors the quality of the meat is very high and famous.